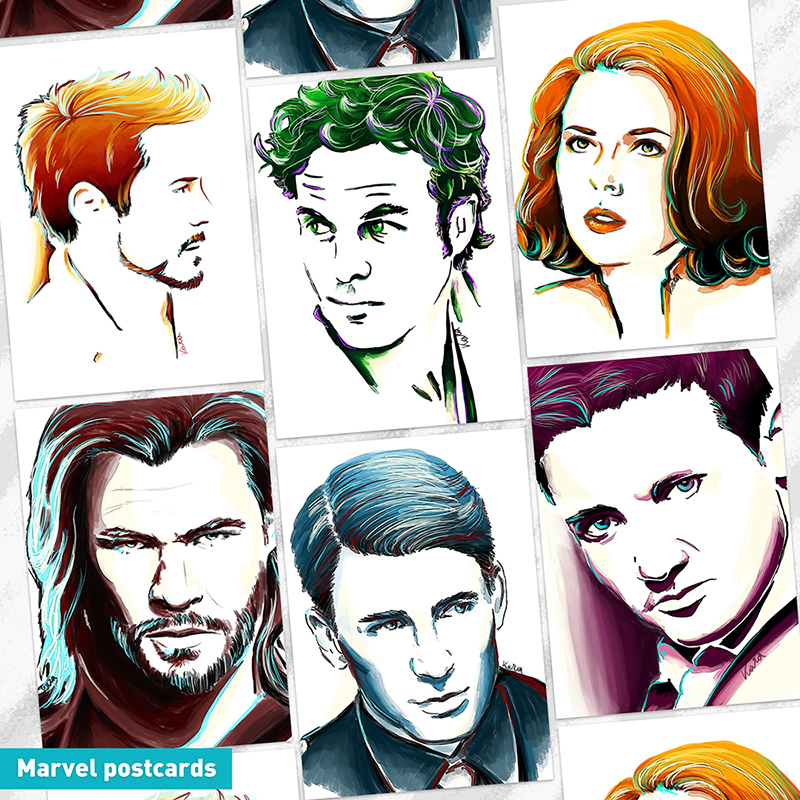 If you have any questions, feel free to contact me at kara (at) zoef-design.be
Last chance print sale! | I'm clearing out my old prints. So if you wanna score some awesome deals, now is the time. These will not get reprinted, so gone is gone. With this I'm also saying goodbye to my old style. While I enjoyed it, the pain it causes my wrist is not worth it. All orders over €10 will include a free ZED glitter sticker~ *while stock lasts! Please help me give these a new home!
Postcards: €0,50/a piece (10 for €5 / 5 for €2,5)
A5: €1/a piece
A4: €2/a piece or 3 for €5 (the gabriel print is also €2)
A3: €3/a piece or 2 for €5
Avialable via E-mail.